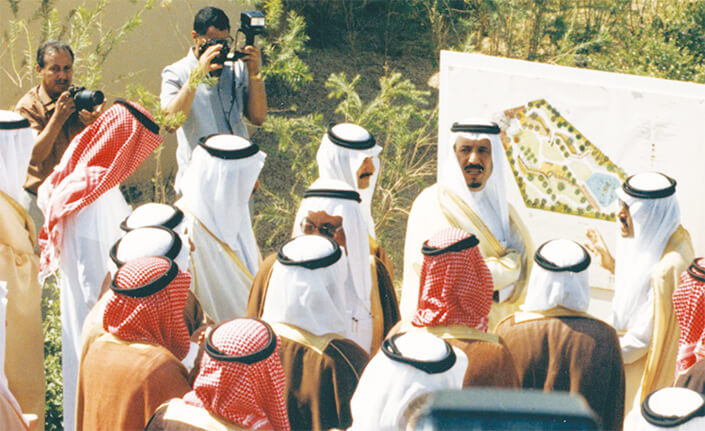 It was established in 1977 (corresponding to 1396H) by both Engr. Othman Ahmad Al Sulaiman and Rashid Saad Al Rashid in a serious attempt to support the architectural advancement in the Kingdom in their more important recent phases. Depending on local experts and qualifications principally to introduce major projects to match the international specifications with the use of national products. The human resources from both local and foreign experiences were developed and increased, to come up to a staff of around 200 workers varying between Architects Planners, Architects, Engineers, Technicians and Administratives.

Arch Centre is providing consulting services in several different disciplines, including Architectural Planning and Design, Urban and Regional Planning, Architectural Designs, Interior Designs, Landscaping, Infrastructural Works, Design and Studies of Public Networks, Roads, Services, Utilities for Residential, Educational, Medical, Commercial and Administration, Industrial sites and Constructions.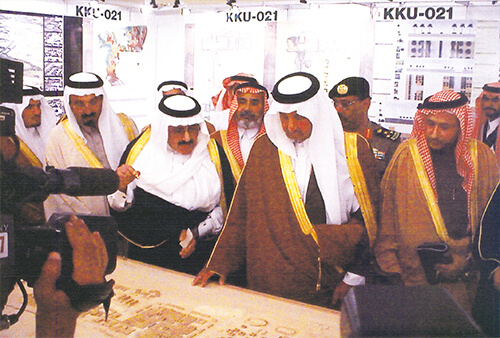 These services are performed in a proper professional manner, starting from study & conceptual ideas stages up to final complete engineering studies, executive programs, construction supervision and projects managements, done by complete work teams with the cooperation with local and international specialized offices in case of specialized and natured projects. We concentrate to deal with customers whom are searching for proper quality and distinctive production, whom are trusting with our accomplishments and capabilities. Our customers are varying between private and public sectors consisting of Ministries, Authorities, Establishments, Companies and individuals, in different Residential, Educational, Medical, Commercial, Industrial and services fields.The work introduced in this volume are representing a brief survey to the outcome of Arch. Centre ambitions, experiences, productions through more than 40 years of works and projects, reflecting conceptions and principals that we believe in, as this projects shall reflect the extent of authenticity of social values, culture, art and capabilities which were executed to its personnel and future generations. Any building or architectural formation or any shown environments must act with the cultural, social, economical and environmental influences and factors related with the society, this is achieved in a manner to comply and preserving the local natural national wealth.